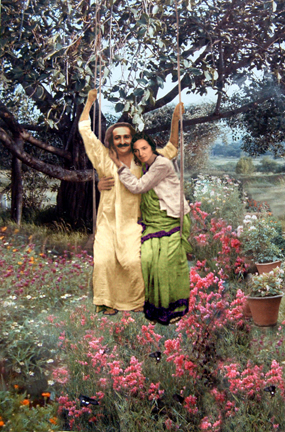 "Beloved and Beloved in Love's Pure Embrace"



Meher Baba and Mehera are swinging from the great Banyan tree behind where Baba's samadhi now stands. They are surrounded by the flowers and butterflies that grow around the top of the hill and the Retreat where Baba's nuns lived for so many years, the wonderful flowers of his divine garden of love.

Some of the potted flowers from Meherazad have been added as well.





---
---
Rose & Nightingale home